By ShiSh Shridhar, WW Director of Business Intelligence – Retail Sector, Microsoft
You go shopping; let's say it's a national hardware store because you have a painting project you've decided to tackle this weekend. You have done your research online, chosen the paint and now you are at the store to pick up your supplies and get started. But, when you reach the section with the paintbrushes, you realize you're not exactly sure what you need. You stand there for a moment trying to figure it out, and then you start looking around, hoping a sales associate will appear. And one does! She's smiling, and she's an expert in paints and yes, she can direct you to the brush you need — and reminds you to pick up some blue tape.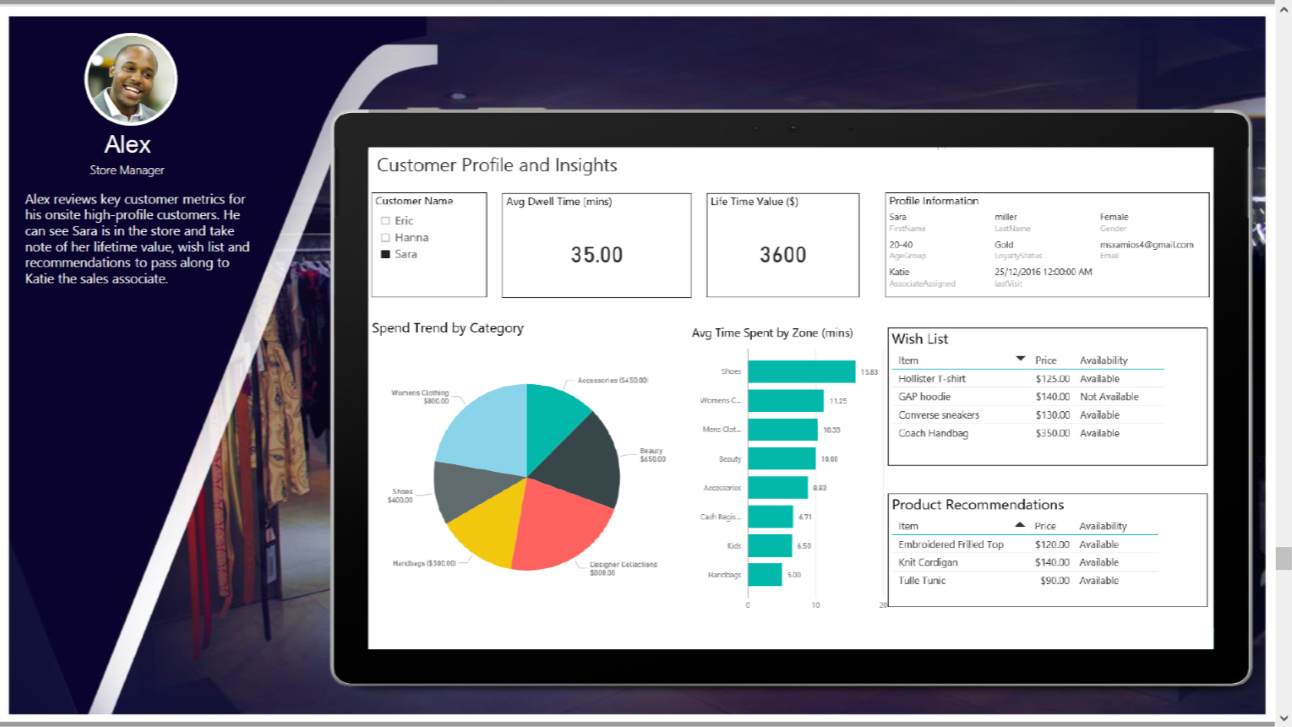 Shopping miracle?
No, shopping future. This kind of positive customer experience is one of the many ways that artificial intelligence (AI), sophisticated data gathering, and the cloud are being used to empower employees, bring consumers into stores, and shorten the path to purchase. These advancements help brick and mortar retailers compete with online retailers in today's world. It's the digital transformation of retail, and it's happening now in ways big and small.
AI + Data = Retail Revolution
This transformation is driven by data, which today can come from any number of sources. In this example (a product called Floor Sense from Microsoft partner company Mindtree), the data is collected from security cameras already in place throughout the store. The cameras capture footage of how people move through space, where they stop and what they do as they shop. The video feed is then analyzed using AI that has been trained to understand how a customer acts when he or she needs help. When that behavior is recognized, a sales associate with the right expertise is sent to talk to the customer and help the customer make a decision.
But a store's proprietary data is only the tip of the iceberg. Today, there are millions of data points that are either publicly available or easy to purchase from companies like Experian and Acxiom. Retailers can combine that demographic data with their existing CRM data to model behavior and build micro-segmentations of their customer base. Insights from that narrow analysis allow retailers to personalize, predict and incentivize in ways that are far more accurate than ever before.
Putting data insights into the hands of employees
Already, that kind of analysis has helped make online shopping more productive with relevant, timely offers. The next step for retailers is to learn how to make data-driven insights useful to store employees, as in the hardware store example, so they can enhance the customer's in-store experience. The data could come from a customer's interactions with the retailer's app, chat bots, social media, in-store beacons or Wi-Fi, all of which, when compiled, allows a retailer to make extremely accurate inferences about a given customer's behavior.
Managed well, those insights help a store employee serve a customer better. Managed poorly, personalized targeting in-store has the potential to spook customers. To handle it well, retailers must do two things: First, any in-store tracking should be done through a consumer opt-in, with transparency about how the retailer will use the information. Second, the customer deserves a good value exchange; it must be clear to her how she is benefitting from sharing her information with the retailer, and how her information contributes to delivering her a frictionless shopping experience.
Using a customer's digital exhaust to everyone's benefit
As consumers explore purchasing options and develop their preferences using search tools, social media, apps, and in-store visits with a device in hand they leave behind a digital exhaust. Today, advances in AI, data aggregation, and the cloud allow retailers to collect that digital exhaust to generate a style profile of prospective customers, which can then be used to introduce those customers to other products they might like. In this so-called phygital world — where the physical and digital overlap — retailers can combine data from multiple places to make inferences that will help them sharpen their marketing approach. The techniques are at hand — now, it's up to creative retailers to find innovative ways to use those insights to inspire their customers, and shorten the path to purchase.
This article was originally posted on Independent Retailer.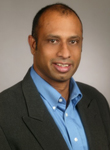 ShiSh Shridhar is responsible for strategy around Business Analytics, Big Data & Internet of Things for the Retail Sector at Microsoft. ShiSh contributes to Retail Industry magazines, blogs and is a frequent speaker at the National Retail Federations Big Show. He is on the IoT working committee for Association of Retail Technology Standards. ShiSh has been with Microsoft Corp for 20 years and worked across several groups and geographies and has a focus on Employee Productivity & Analytics Solutions throughout that period.