On Tuesday the 19th, we held our monthly Seattle Analytics MeetUp at Fado's Irish Pub. The presentation this month was given by Tableau. They presented a case study on how Tableau uses their own product to drive marketing decisions. Standing room only for the very popular topic of data visualization! Jennifer Day,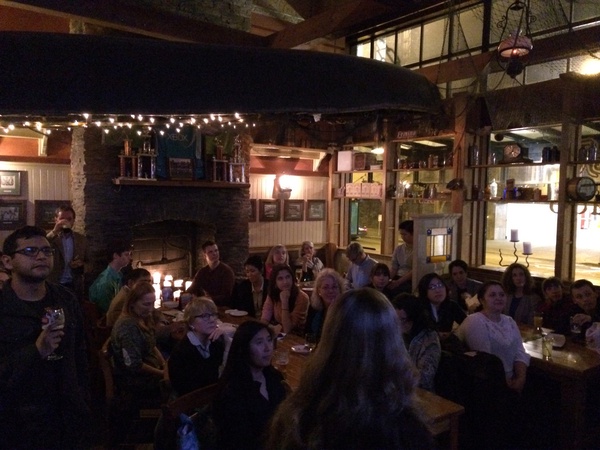 Director of Demand Generation and Mike Braun, Marketing Operations Specialist from Tableau were our presenters. One point they made was that the analytics are only as good as the data that it is feed. They highlighted the value eSage Group provides to customers by helping integrate and clean up their "dirty data."
Next month – December 17th – Jason Gowans, Director at Nordstrom Data Lab, will be presenting on personalization. If you haven't already, join our MeetUp group and RSVP for what should be a "Do not miss" presentation!