A First-Hand Conversation on the Internet of Things
The Internet of Things will profoundly re-shape marketing. As objects in all corners of our lives become connected to the web what does it mean for brands and customers? To help provide insight, and a lively discussion, eSage Group and PSAMA has arranged a premium collection of senior-level thinkers from some of the area's strongest brands, all together on one panel.
See first-hand how Alaska Airlines is evolving air travel, how Vivint is revolutionizing digital homes and how Nike continues to be an innovator in wearables all through understanding the opportunities from the Internet of Things.
Learning Lounge: An All-New Event Format
At the Learning Lounge, Seattle Marketing Analytics Group, PSAMA members, and non-members alike are invited to join together for an evening at SUR, one of Seattle's most talked-about venues. Enjoy food and drink (ticket prices includes cocktails and light hors d'oeuvres) while learning from some of the Northwest's most innovative brands how the Internet of Things is starting to re-shape marketing.
Expert Panel:
Details:
Date: May 15th, 21014
Location: Club SUR, SODO, 2901 1st Avenue S
Time: 6pm
Tickets are $25 for all Seattle Marketing Analytics Group members!
Special Thanks to our co-sponsors!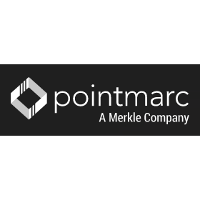 The Learning Lounge is replacing the normal monthly MeetUp at Fado's for the month of May. We will return to normal in June. 
If folks like it, The Learning Lounge will hopefully become a quarterly (or so) event.